As many of you know, Casual Matchmaking for Dirty Bomb has been in the works for a long, long time.
With the system finally launching alongside the Javelin Update, we want to give you some extra insight into the system and what it means for the game.
Along with many UI tweaks, we've completely overhauled the Play screen.
Quick Join has been replaced with 'Casual', which will use a new matchmaking system in the North America and EU regions along with new team intro animations and post-match MVP lineup, and the existing Quick Join system in others.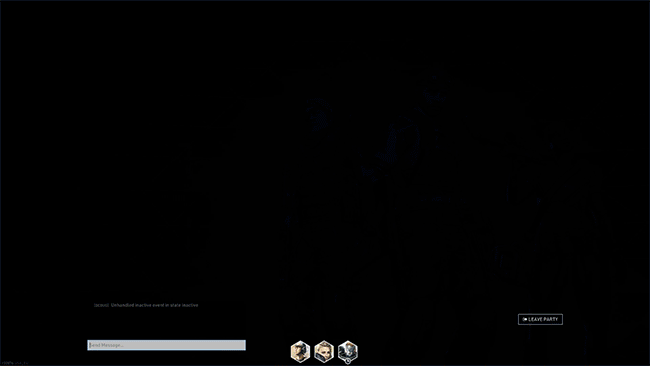 Casual matchmaking provides us with the tools to better balance matches, and gives you the ability to (finally) play with your friends in a party.

It will take several matches to find existing players' true skill ratings, so please allow some time for the system to adjust.
Playing Smarter
Casual matchmaking is a complete overhaul. The system uses smart criteria to match you with similarly skilled players in the queue. It's also crucial to let new players learn the game's mechanics without being crushed by high level experts. As they say, today's noobs are tomorrow's competition, and the more players we have enjoying the game the more we can do to improve it.
Playing Harder
While Casual mode is designed as a place to drop in and have fun, it's a shift away from the current free-for-all of Quick Join. Start-to-finish matches that provide a challenge are at the heart of Dirty Bomb, so committing to the match and your teammates is crucial, and players that repeatedly leave the lobby and matches will be penalized. Having said this, Casual won't require the same level of commitment as Ranked, and players who drop out can be replaced mid-match.
Casual Mode is 6v6, the new standard Dirty Bomb match size. We've been moving towards 6v6 and 5v5 with our map design philosophy since our initial launch, which allows for more strategic play and makes your role in matches more important.
Playing Together
Making true on one of the most requested features we've had since launching, Casual matchmaking gives you the ability to party up with 1 to 5 of your Steam friends and hone your teamplay in a casual setting. Splash Damage was founded by friends meeting through clan play, so this is the next step in our vision of forging long-lasting friendships in the game itself.
Other Regions and Server Browser
Regions outside of the EU and North America will continue to use Quick Join until their player pools can support high quality matchmaking. As we grow the game, we'll transition regions across to the new system when the time is right.
The server browser can still be used for Stopwatch Matches and our named Community Servers. Later this year, we'll also be introducing rentable servers, to give you more flexibility and control over your own matches.
Matchmaking is the future of Dirty Bomb. For many, it will be a significant change initially; Getting onto a server won't be as quick as before, and goofing off in games is less of an option.
But please stick with us; These are the foundations for a bright future that we're finally able to start laying for the game. We're 100% focused on improving the experience, and adding new and exciting features that are impossible with Quick Join (like matching players by preferred playing style).
Any feedback on ways we can improve matchmaking is, as always, more than welcome.